Back to blogs
Financial Times Event: Navigating the Evolving Landscape of Asset Management Talent in Asia
Posted on August 2023 By Selby Jennings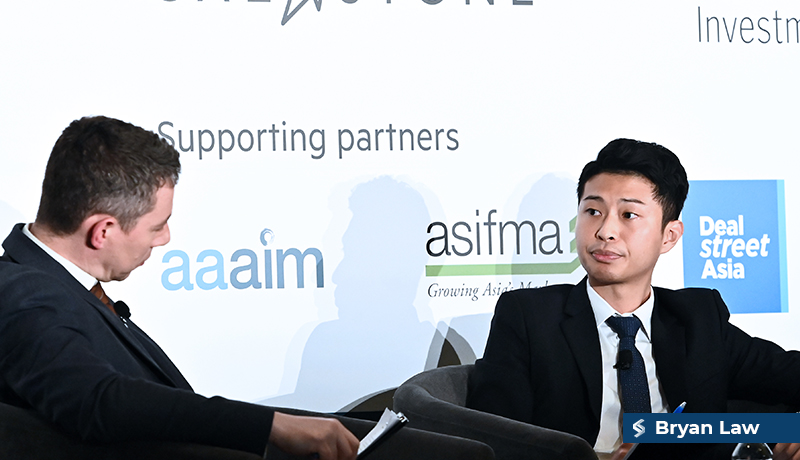 Several unprecedented challenges have been impacting asset managers over the past year, which is why it is imperative to understand what is happening in the markets, and how it is affecting workforce hiring.
Selby Jennings spoke at the 'Future of Asset Management Asia' event, organized by the Financial Times and discussed the recovery, growth, and acceleration of Asia's ever-changing asset management landscape, offering insights from Bryan Law, our Head of Investment Management and Markets.
If you missed the event, our blog here covers what Bryan spoke on, including what hiring strategies to implement, the availability of talent, what skillsets are in demand, what new roles to watch for and where cross-border talent movements have been seen.
​
The Current Hiring Landscape
As the effects of 2022 continue to reverberate, the asset management sector finds itself at a crossroads. The question arises: Is the industry embracing a proactive hiring approach or adopting a cautious hiring pause? Asia can sometimes trail the US and Europe, and in this light asset managers in Asia appear to be cautiously proceeding with recruitment . As we transition from bonus season, the spotlight remains on identifying areas that require replacements, while also keeping a watchful eye on how uncertainties in the markets play out.
Despite a cautious stance, some measured hiring activities persist, albeit at a moderated pace. This balance between prudence and progress underscores the delicate equilibrium asset managers must manage in today's economic climate.
​
Strategic Hiring Focus
Over the past 12-18 months, a discernible pattern has emerged from our observations of clients. Two key areas of investment have raised in popularity:
ESG Centricity: The significance of Environmental, Social, and Governance (ESG) considerations has gained prominence, with sustainable investing and responsible finance reflecting society's broader environmental concerns. Going forward asset managers will need more data and insights in this area to improve the identification of opportunities, as well as track successes and report back to investors and regulators. Alternative Investments and Private Markets: In response to the intricacies of public markets, a growing emphasis has been placed on diversifying into alternative investments and private markets. Investors are seeking strategies that offer a more comprehensive scope and resilience in the face of market fluctuations.
​
Talent Availability and Its Challenges
The scarcity of talent within fund management is a challenge that has persisted some time. This talent shortage has become even more pronounced recently, particularly in regions such as Singapore, and is fueled by several factors:
The surge of family offices in Singapore, both new establishments and expansions of existing entities.
The strategic move of international firms, particularly US and European funds, into Singapore, leveraging it as a gateway into the burgeoning Southeast Asian markets has increased competition for top talent.
There is also a heightened need from not just within the fund management arena, but also from other industries vying for the same talent pool. Traditional asset management professionals are additionally venturing into technology, cryptocurrencies, and startups, exacerbating the existing talent gap.
​
The Evolving Skillset
Due to these market developments, certain specializations are in high demand, including:
ESG Expertise: As mentioned earlier, as firms focus more on green investments, profound expertise in Environmental, Social, and Governance (ESG) factors is increasingly sought after.
Technological Acumen: The industry's move towards automation and technological integration has amplified the demand for candidates with programming backgrounds, particularly in roles related to compliance and automation.
​
Cross-Border Talent Movement
A notable trend has emerged where professionals who were once based in Asia, but moved to the US and UK for opportunities, have shown a growing inclination to relocate closer to their home countries. This is particularly noticeable among Singaporean nationals and permanent residents, with Singapore's stability and Southeast Asia's investment potential acting as compelling factors.
The establishment of new funds in Singapore has also led to an increased demand for professionals on the ground in Asia, tapping into the region's investment prospects.
​
Emergence of New Roles
Singapore's significance as a financial hub is underscored by the emergence of new offices. This involves either relocating senior professionals from headquarters or recruiting experienced individuals to spearhead these local offices, as demonstrated by firms such as Barclays, Citi, and Bank of Singapore.
As the global financial landscape continues to evolve, the asset management sector in Asia navigates a dynamic blend of cautious optimism, strategic recalibration, and the pursuit of specialized skills. The juxtaposition of these elements shapes the trajectory of the industry's talent landscape, leaving us to anticipate how these dynamics will unfold in the years ahead. If you are looking to hire asset management professionals in your team, request a call back and Selby Jennings.
​
About Bryan Law
Head of Investment Management & Markets at Selby Jennings
Bryan is a dynamic leader who leads the Investment Management and Markets functions at Selby Jennings, a top global Financial Sciences and Services talent partner. Bryan joined Selby Jennings in 2018 and has played a critical role in expanding the firm's presence in the South-East Asia region. Bryan's expertise lies in buy-side and sell-side recruitment, specializing in roles including investments, research, and fundraising across a variety of asset classes. His contributions have helped to grow and develop the Investment Management, Corporate & Investment Banking, and Global Markets & Fintech verticals in the region. Prior to joining Selby Jennings, Bryan earned a Bachelor's Degree in Economics with Honours from Nanyang Technological University. His passion for the industry and his commitment to delivering exceptional service has earned him a reputation as a trusted advisor to clients ranging from large financial institutions to revolutionary fintech startups. Overall, Bryan's wealth of experience and expertise make him a valuable asset to Selby Jennings and a respected leader in the financial services industry.