Unleash opportunities in the vibrant financial services industry of Singapore and Southeast Asia. Pre-register now to gain exclusive access to our comprehensive Salary Guide for 2023.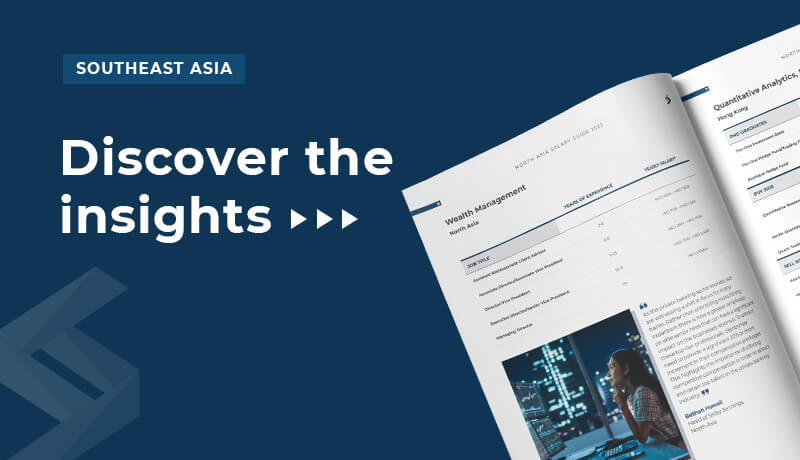 "In 2023, the Singapore financial services market continues to offer professionals lucrative salary and bonus packages. We are observing various salary trends across different financial verticals and gaining valuable insights into the retention strategies employed by employers this year. Stay updated on the latest salary and bonus trends to make informed decisions and capitalize on the abundant opportunities in Singapore's financial services sector."
Andrew Zee - Head of Selby Jennings, Singapore
Stay ahead of the curve with valuable insights into salary trends, bonus structures, and compensation benchmarks across various roles and sectors within the Southeast Asia financial services sector.​
Our latest salary guide cover sectors:

​Investment Banking

Investment Management

Wealth Management

Quantitative Analytics, Research & Trading

Risk Management

Financial Technology

Sales & Trading
​Whether you're a professional aiming for a competitive advantage or an employer striving to attract and retain exceptional talent, our salary guide is your indispensable tool. Seize this opportunity to make well-informed decisions and optimize your financial success. Register today to be among the first to receive the salary guide upon its release.
​
​
​